You must allow cookies and JavaScript for a proper shopping experience.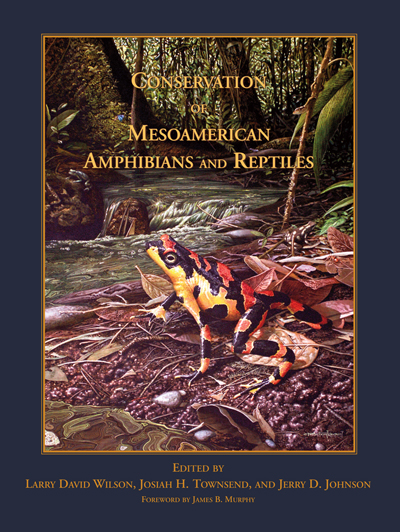 Price: $25.00
Publisher: Eagle Mountain, Utah,, Eagle Mountain Publishing, LC, : 2010,
Seller ID: EMP006
ISBN-13: 9780972015448
Binding: Hardcover,
Condition: New,
---
xvii + 812 pp., 21 contributions, 43 authors, 44 color photographs, 86 figures, 148 tables, 9 appendices. Mesoamerica, often called Middle America, is one of the world's major biodiversity hotspots. The herpetofauna of this region consists of approximately 1,900 species, of which about 1,000 are endemic to specific countries. Conservation of Mesoamerican Amphibians and Reptiles (CMAR) represents the most comprehensive compilation of conservation-related herpetological contributions ever assembled for Mesoamerica. This volume will serve as a valuable reference for most future conservation work ...
View More...