You must allow cookies and JavaScript for a proper shopping experience.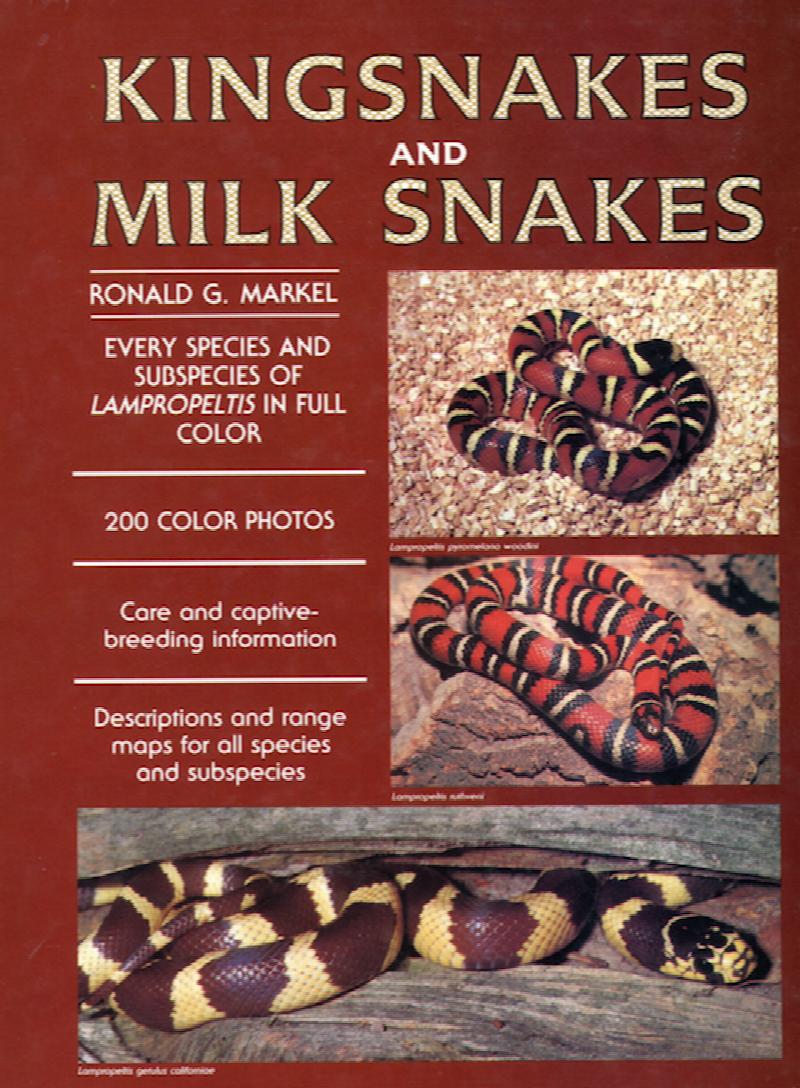 Price: $30.00
Publisher: Neptune, New Jersey, T.F.H. Publications, Inc. : 1990
Seller ID: LPL026
ISBN-13: 9780866226646
Binding: Glossy hardcover
Condition: Very good
---
144 pp. Every species and subspecies of Lampropeltis in full color (200 color photos), care and captive breeding information, descriptions and range maps for all species and subspecies. Sections on captive husbandry, diet, albinism, mimicry, diseases, parasites, and medications.
View More...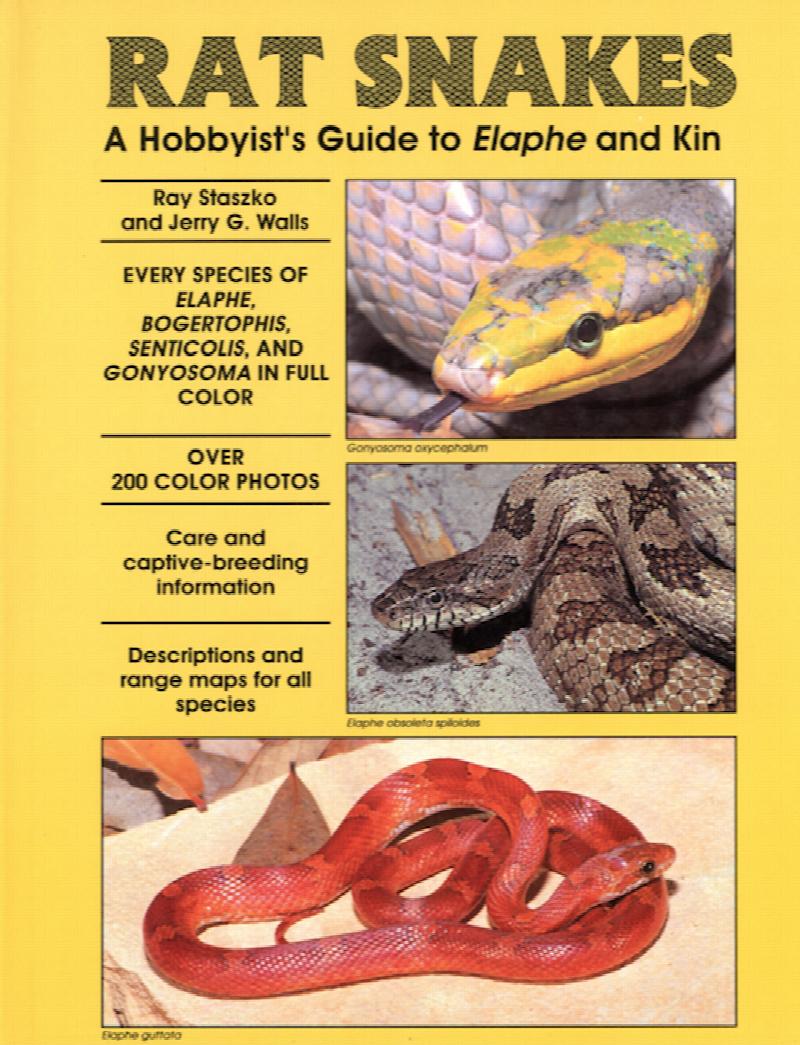 Price: $25.00
Publisher: Neptune, New Jersey, T.F.H. Publications, Inc. : 1994
Seller ID: LPL025
ISBN-13: 9780866226356
Binding: Glossy hardcover
Condition: Like new
---
208 pp. Every species of Elaphe, Bogertophis, Senticolis, and Gonyosoma are illustrated in full color (over 200 color photographs. Descriptions and range maps for all species. Care and Captive Breeding information
View More...